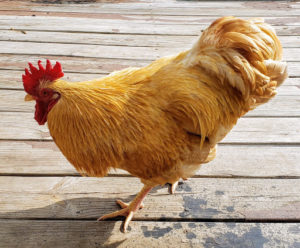 Welcome to Creamy Farm!
We are a family owned small business established in March 2020.  We focus on bringing you products that are both useful and entertaining.  We specialize in products that are high quality, unique, entertaining, enjoyable, and useful.  At Creamy Farm we are dedicated to bringing you home crafted goods at reasonable prices that you will enjoy and that make great gifts. Each product is designed to bring more joy into the world.  Enjoy life to the fullest the Creamy Farm way! 
The inspiration for our business name comes from our favorite chicken, Creamy the Rooster. 
Stay tuned as we are releasing new products.  What will be next?  If you don't want to miss out on new product reveals or special promotions and offers, sign up now to be added to our mailing list.